Planning A Garden in North Texas
February 22, 2017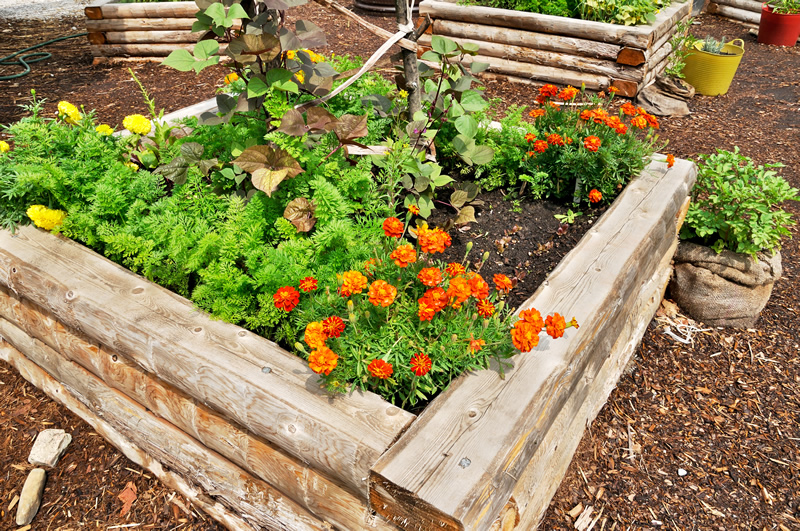 North Texas Gardens
Planning to start a new garden this year but wondering when to start? Due to the short winter season in Texas you can start a planning and planting earlier than you might expect.  
How early to start prepping the soil
You can start as early as February, as soon as the weather warms and the ground softens.
Spend some time removing rocks and weeds from the garden area. Water the soil to soften the ground and loosen it with a shovel to get it started. If you have access to a garden tiller it can be a great tool to assist in your garden prep.  Start tilling at a shallow setting to loosen the soil, then add compost and adjust the depth setting on your garden tiller to go deeper.
Or you might consider building a raised bed, since many Texas soils are difficult to deal with. A raised bed is a simple way to make sure your garden soil is ready for planting. Check out our blog Building a Raised Flower Bed for some tips on how.
How early to start planting/What to plant when
Again since Texas has a mild winter, it also has a long growing season and you can grow food most of the year. Spring and fall tend to allow some overlap in crops, since fall is a second growing season for some crops that prefer warm weather. For the best results consult a
local planting calendar
to figure out what will grow at a certain time of year.  Need some top soil or nutrient-rich compost to help get you started?…We have just what you need.  
Follow Earth 's board Texas Yards on Pinterest.